Gravity was founded in April 2000 when the Korean online game industry was still in its infancy. Gravity has now grown into a global online game company, and is the first Korean company directly listed on the NASDAQ Global Market (ticker "GRVY"). Gravity has developed and released the successful and well-known game Ragnarok Online throughout 56 countries. Ragnarok Online has broken many records and won many awards over the last decade. It received 1st place for exported games for 3years, and now has over 55,000,000 users all over the world.
In 2012, Gravity started the mobile game business in order to cope with the rapidly changing game industry. The company did their best to build the best customer satisfaction by developing and servicing many mobile games such as Tower of Accession, Ragnarok Ash Vacuum and etc. Furthermore, Tower of Accession started its service throughout the world on all App stores, with the exception of Japan. Through this, Gravity is strengthening its global knowhow in mobile games as well.
Gravity has gone beyond the boundaries both in the online and mobile markets, nationally and internationally. Gravity is constantly developing new and diverse games with their creative skills and ideas. Our purpose is to become a Global Developer and Distributor through our well established global networks. Furthermore, Gravity is determined to keep up with the changing game trends by being future oriented. To bring the world together through games, to put Korea into the "Hollywood of Online Games", this is Gravity's mission and we ask for everyone's encouragement and interest.
Thank you.

GRAVITY is implementing a wide variety of entertainment content businesses through games based on the One Source Multi Use strategy that seeks to expand the current success in online game development and publishing business towards the character merchandising, animation, and mobile business areas. GRAVITY successfully developed the world renowned MMORPG title, Ragnarok Online, which appeals to the widest range of gaming groups in the world. GRAVITY is now focused on developing and servicing competitive games with various genres and unique features such as Ragnarok Online II, and Requiem Online.
In addition to developing the Company's own unique game titles, GRAVITY invests continually to improve the quality of the game industry.
GRAVITY also searches for high quality domestic and foreign games to publish. GRAVITY is in the process of developing new mobile technologies by first producing mobile games based on Ragnarok Online. GRAVITY currently offers RPG, shooting, puzzle, and sports genres in its mobile game collection. In addition, GRAVITY is pursuing various game platforms through active development and distribution of PC Title Package games.
GRAVITY is developing high quality animation and is exporting its broadcasting copyrights to numerous countries worldwide. GRAVITY is simultaneously pursuing a profitable business by realizing increased sales and higher margins through domestic and global distribution of animation.
GRAVITY is expanding its business in both domestic and international markets through the pursuit of high quality global contents and character developments which are closely related to both games and animation.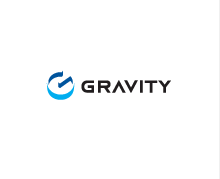 GRAVITY
+82-2-2132-7000
+82-2-2132-7070
(Sangam-Dong, Nuritkum Square R&D Tower)
15F, 396, World Cup buk-ro, Mapo-gu, Seoul, Korea