"Providing a global game service in 82 countries in Asia, North America, EU, Oceania, and South America"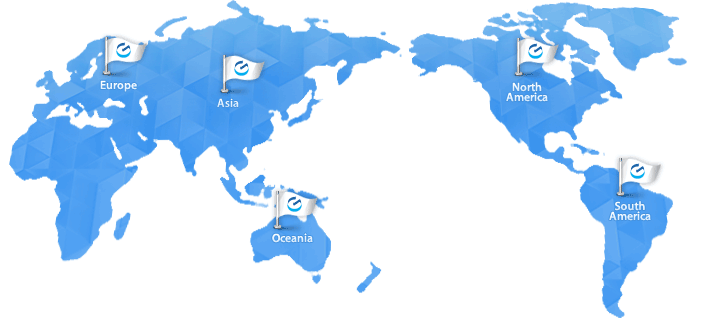 As a global online game company, Gravity is actively making inroads into the global game markets with its well known title 'Ragnarok Online'. One of Gravity's strength is that its games reflect each market's culture and characteristics through localizing strategy.
Ragnarok Online became one of the well-known global game by successfully servicing in 82 countries. Cute and lovable characters that everyone likes, the freedom to raise your character however you want, a diverse community system, low spec requirements – These are some of the great strengths that Ragnarok Online offers to users worldwide.
Also, Ragnarok Online 2 which is a sequel to Ragnarok Online, has started to launch in overseas, Malaysia and Singapore is the first launched market in overseas. Ragnarok Online 2 is expected to succeed like Ragnarok Online as it is launched in North America, Indonesia, and Thailand.
The company started a mobile game business to cope with rapidly changing game industry by developing Tower of Accession, Ragnarok Ash Vacuum. Also, Through the corporation with Gravity NeoCyon, we are planning to develop high-quality contents and service in major overseas mobile markets such as the US, China, Japan, and Europe.
GRAVITY Overseas countries

| Region | Country |
| --- | --- |
| Asia | South Korea, Taiwan (Hong Kong), Japan, Thailand, China, Philippines, Indonesia, India, Hongkong |
| North America | United States of America, Canada |
| Europe | Germany, Switzerland, Austria, Turkey, Italia, France, Belgium, Spain, Russia, UK(United Kingdom), Finland, Sweden, Norway, Ireland, Denmark, Armenia, Azerbaijan, Belarus, Estonia, Georgia, Kazakhstan, Kyrgyzstan, Latvia, Lithuania, Moldova, Tajikistan, Turkmenistan, Ukraine, Uzbekistan, Bulgaria, Cyprus, Czech, Greece, Hungary, Luxembourg, Malta, Netherlands, Poland, Portugal, Romania, Slovakia, Slovenia, Scotland |
| Oceania | New Zealand, Australia |
| South America | Brazil |

The Status of Overseas Branch Offices

| Region | Branch Name |
| --- | --- |
| North America | Gravity Interactive, Inc. GVI |
| Taiwan | Gravity Communications Inc. GVC |
| Japan | Gravity Game Arise Co., Ltd. GGA |
| Indonesia | PT. Gravity Game Link, GGL |
| Thailand | Gravity Game Tech Co., Ltd. GGT |
| Singapore | GRAVITY GAME HUB (GGH) PTE., LTD. |
| Hongkong | GRAVITY GAME VISION LTD. GGV |