Gravity opened a Taiwan-based branch office in 2016 and in the same year, it distributed Ragnarok Online service in June. Once it steps into the Taiwan market for the first, over a million users in Taiwan, Hong Kong, and Macau registered with their great supports and interests.
Moreover, Ragnarok Journey, Ragnarok Rush, and Ragnarok M Eternal Love has achieved a great result and Gravity has switched over its branch to Gravity Communications Co., Ltd (GVC) as a subsidiary in 2018 to settle down in the markets.
GVC will continue to strive for the highest standards as an enduring local company in the focusing markets.
* Key Business
- RO IP game services and publishing
- Host tournaments and nurture global talents in E-sport
- Publish various types of popular overseas games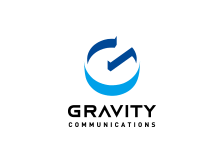 Gravity Communications Co.,Ltd
+ 886 – 2 – 2658 – 0626
+ 886 – 2 – 3322 – 9823
14F, No. 335, Ruiguang Rd., Neihu Dist., Taipei City 11492, Taiwan (R.O.C.)