Greetings!
I would like to welcome you on behalf of all staffs and employees at Gravity Interactive Inc.
Gravity Interactive was founded in California in early 2003 when the online gaming industry in North America was still at a rudimentary stage of development. Since then, we have been actively servicing Gravity's games to North American gamers as well as numerous other gamers in different countries.
Although the scale of the online game market is significantly smaller in the U.S than in Asia where console games still occupy the majority of the gaming industry, the demand for online games are gradually increasing and the U.S. market is expected to grow eventually into a giant market that would overwhelm the Asian market.
Based on the comprehensive experiences that we have gained from online publishing operations, Gravity Interactive will strive to provide first-class gaming experiences to our customers and also establish Gravity's unique entertainment culture. In addition, Gravity Interactive will continue to develop into a major game publisher through exceptional capacity in having accomplished the highest number of entries into different overseas markets.
Your continuous support will be greatly appreciated. Thank you once again for your support.
After establishing the Gravity Interactive Inc. label in 2003 at Marina del Ray, CA, USA, the company has actively carried out publishing and servicing of entertainment software to spread the enjoyment of MMORPG among the North American gamers who are widely exposed to a variety of console and PC games.
The most representative game of Gravity Interactive is Ragnarok Online, which still operates since 2003 with 5.5M accumulated users. With the great success of Ragnarok Online, Gravity Interactive went on to launch Rose Online in December 2005, which currently possesses 500K members. Also, we've got great reputation through Requiem commercial service June 2008 on North America.
Gravity Interactive strives to become a major publisher in the online gaming industry that lives up to its reputation through continuous servicing of the currently existing online games as well as a wide variety of new and innovative entertainment contents to North American gamers.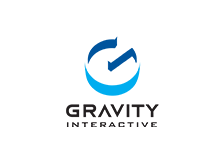 Gravity Interactive, Inc.
+1-714-736-3487
+1-714-736-3400
7001 Village Drive, Suite 150 Buena Park California 90621